So how does this help the environment?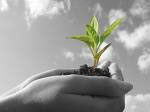 Our impact on the environment is not a new topic of debate. However, it is one of increasing concern as we get a better idea of the rate at which we are using up the finite resources around us. The electronics industry is one of the biggest consumers of natural resources such as copper, cadmium and selenium and does very little in the way of recycling. It contributes greatly to the emission of greenhouse gases and is responsible for the consumption of vast amounts of energy.
But what can I do?
Starting to address these issues is not easy - after all, who wants to give up their hairdryer, computer or television? It is, however, possible to make a difference in three major ways:
Firstly, reduce your own consumption. Turning off or unplugging appliances when you are not using them is old news, but few people do it regularly. Also, if you start having problems with your television or computer, look at having the machine reinstalled, repaired or upgraded instead of buying a new one.
Next, support manufacturers who are making the effort themselves. Find out which ones use recycled products and packaging and who offsets their carbon emissions or uses alternative energy forms in their manufacturing cycle.
Finally, have technology work on your behalf. Lighting companies such as Lutron© and control system manufacturers such as Crestron© and AMX© have a number of ways to help save energy and reduce your bills. We can come to your home or place of work and carry out an assessment as to the ways we can help reduce your energy bills and start you down the path towards sustainable living.
Please call us to know more than just this very cursory introduction to a very topical subject.